Principal's Message
Dear Students,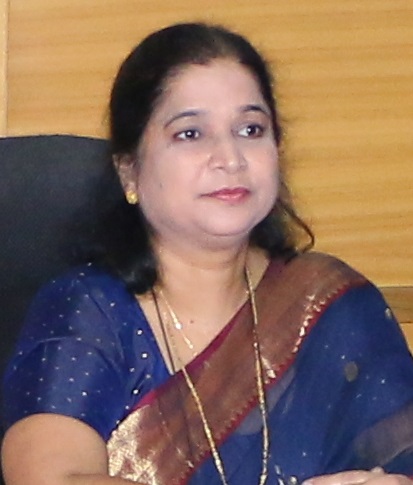 A warm and hearty welcome to you to Rajiv Gandhi Institute of Information Technology and Biotechnology (RGIT-BT), an excellent center for biotechnology education. The institute has the distinction of being ranked among the top 50 collages by NIRF in 2017 & 2019. Biotechnology is an interdisciplinary field that applies the principles of biology and engineering for the development of biotechnological processes that have improved the quality of people's lives. Significant advances in medicine, agriculture, synthesis of drugs, hormones, and drug delivery mechanisms are directly attributable to biotechnology. The impact of biotechnology on human life and economic progress of various nations, all over the world has given a major impetus to accelerate research & development for application in relevant socio-economic sectors. Along with biotechnology, bioinformatics, a subject that builds a strong foundation in biotechnology, computational mathematics, computer programming, database management, and statistics, prepares the students for productive careers in fields of biotechnology, pharmaceutical, bioinformatics, and vaccine industries. Bioinformatics is playing a pivotal role in reducing the cost of R&D in areas of vaccine development.
In the current scenario, where the world is facing new challenges in the wake of the COVID-19 pandemic, health and wellbeing of mankind are now of utmost importance. In the post COVID-19 era, a big thrust on R&D in biotechnology will be witnessed wherethere will be enormous opportunities for biotechnologists and bioinformaticians. These are not only for basic but also applied research, like the development of diagnostic kits, vaccines etc. Bioinformatics has also come out as one of the essential tools for analyzing the viral data as it provides vital information about the genetic makeup of the virus. Using certain computational tools or self-written programs, it is possible for a bioinformatician to predict possible molecules that can be used as drugs againstthe disease.This will assist directly in the development of drugs or vaccines against the deadly disease.A career in Biotechnology as well as Bioinformatics will be very promising, opening the doors to several opportunities in the health and allied sectors in the immediate as well as far future.
We at Rajiv Gandhi Institute of IT & Biotechnology are committed to provide you with excellent education and training for a sound foundation in the field of biotechnology and bioinformatics. The highly qualified, competent and experienced faculty alongwith state-of-art infrastructure are our strengths. We continuously update the course syllabi in accordance with the need of the profession, industry and society. The collaborations established with many academic institutes, research organizations and industries, provides a platform for training and placement for our students.The emphasis is on giving not only excellent education to our students but also providing an encouraging learning environment, giving insight to recent advances in the field through guest speakers, paying equal attention to the all-round development of their personality through initiatives like yoga and meditation. Ample opportunities are also provided for giving expression to their inner literary and artistic talents and sportsmanship.
The track record of our alumni is indeed commendable, with many of them having proved their mettle in different spheres of life and I am sure you too will join this club of select ones. So, let us work together and make an endeavor to build your career. Wishing you all the best for a bright future.
Best Wishes
Dr. Shamim A. Shaikh
Principal,
RGITBT, BV (DU), Pune - 46