Rajiv Gandhi Institute of Information Technology and Biotechnology
About RGITBT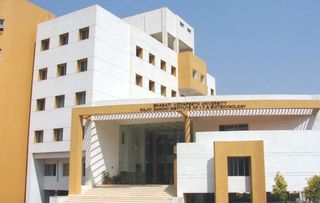 Rajiv Gandhi Institute of IT and Biotechnology
is a constituent unit of Bharati Vidyapeeth (Deemed to be University), Pune. It was established in May 2003 to contribute in promising and emerging area of biological sciences. Institute is unique in Maharashtra, imparting quality education and providing an excellent research environment through its ongoing program. It imparts training for students to make them competent and motivated graduates. The institute has an impressive infrastructure with state- of- the-art laboratories, class rooms and qualified faculty from diverse streams and specializations. The Institute has developed research facility and infrastructure to support the ongoing teaching and research initiatives.
The Institute's activities focus on imparting education, training and research in the emerging important areas of biotechnology. A three year graduate course (B.Sc.) in Biotechnology was introduced in 2003 and a post-graduate course (M.Sc. in Biotechnology) in 2005. The academic program is aimed at generating competent work force for growing life sciences industry. Advanced Diploma in Bioinformatics (ADB) was started in academic year 2008. In 2010, a post graduate course in Bioinformatics (M.Sc. Bioinformatics) course introduced in the institute & M.Sc. Medical Biotechnology has been launched since 2012 with an aim to generate skilled man power for inter disciplinary subject. The major thrust of the Institute includes biochemical sciences, microbial biotechnology, plant biotechnology, animal cell culture, medical biotechnology and computational biology. The institute has initiated efforts to establish research laboratories in all the thrust areas.
Infrastructure and Facilities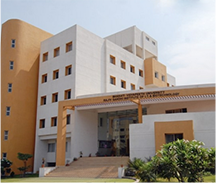 Rajiv Gandhi Institute of IT and Biotechnology has a spacious architecture built up in an area of 59,000 square ft. It houses six departments i.e. Department of Microbial Biotechnology, Department of Biochemical Sciences, Department of Plant Biotechnology, Department of Cell and Molecular Biology, Department of Bioinformatics and Medical Biotechnology.